Spring-Summer 2021 Collection
Sunglasses
Material -
Other
---
Colors -
Ivory
---
Collection items
Free standard delivery on orders over 120€.
Previous Collections
Home Delivery
Available (Limited Stock)
---
Each style of the Longchamp Eyewear collection embodies the brand's characteristic French elegance while honoring its heritage and traditions of excellence. It is the ideal choice for a woman with a confident and feminine attitude.
---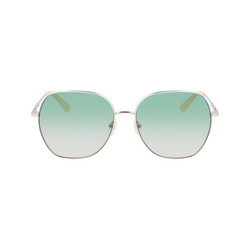 Spring-Summer 2021 Collection Sunglasses
Available (Limited Stock)