Product Information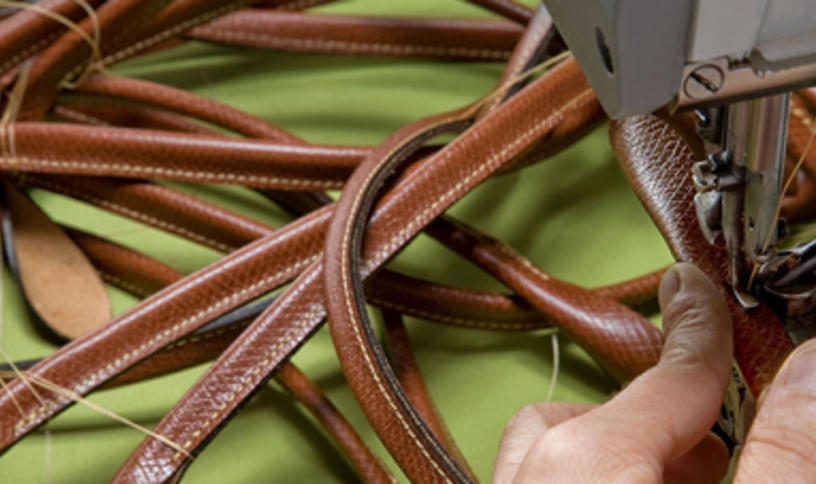 Since its creation, the House of Longchamp has opened six production sites in Western France (in the Mayenne, Vendée, Maine-et-Loire, and Orne regions). For more than 70 years, highly skilled men and women have been perpetuating the leather goods expertise of this family-owned company. These sites employ more than 800 people, spread over 25 human-sized workshops. The craftspeople employed in these workshops all have rare expertise.


In addition to this industrial network, the House operates two production sites abroad, namely in Tunisia, and Mauritius. Lastly, the brand also works closely with partner workshops in France, China, Romania, and Morocco. Regardless of the geographical location of the workshops, the "made by Longchamp" label guarantees consistent quality in the manufacturing of the brand's products, which all meet the same quality standards. Moreover, Longchamp transparently chooses to display the country of assembly of each model, visible on the labels inside the bags.

Longchamp products are available for purchase online, at our Longchamp boutiques, certain department stores and some of the best multi-brand leather goods stores in the U.S. To find your nearest retail store, visit the Store Locator section.

Our leather comes mainly from France, Italy and Uruguay. Our mode of treatment and sorting criteria are exclusive to Longchamp. We are very selective of our leather and how our tanneries respect environmental regulations.

Agendas with ring openings use internationally standard paper refills. You may also order agenda and organizer refills through our Online Boutique or at one of our Longchamp boutiques. The reference number for the refill is found on the last page of your agenda book.